The VBK Severance App
There is a lot to consider when you have to manage a dismissal case. With that in mind, we offer support in this process to reduce your workload and help prevent costly mistakes. One of the resources we offer is a practical and free tool for calculating the statutory severance pay ('transition fee'): the VBK Severance App.
This app is free, safe and easy to use. The app calculates the transition fee and allows you to share the calculation, including specification thereof, by email.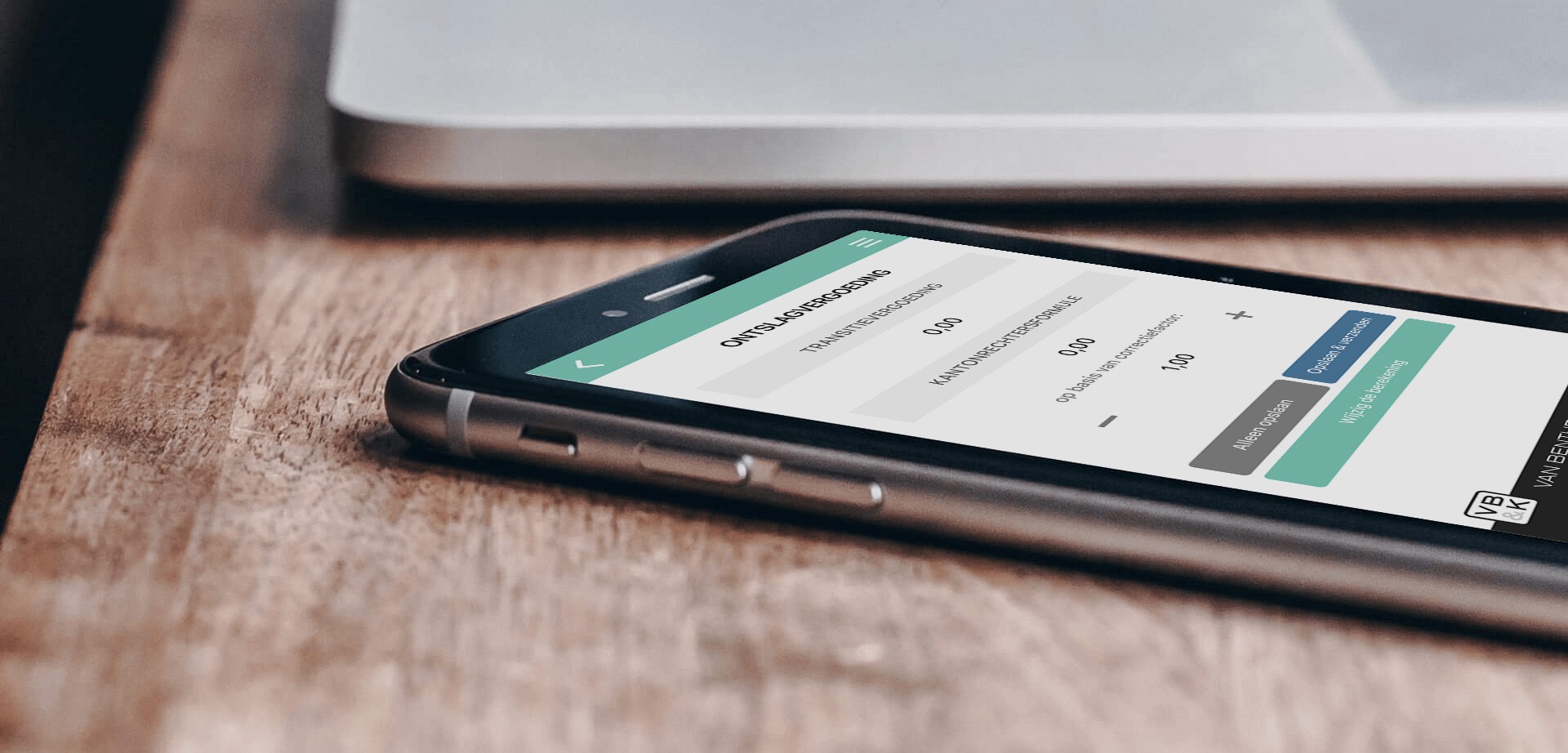 Download The VBK Severance App
he VBK Severance App has thousands of enthusiastic users and even won the Computable Award for Legal Tech. In short, a practical and reliable tool in the event of a dismissal. You can download the app from the App Store and Play Store (Google).